This site tells the story of Canada 's conscientious objectors in the Second World War. The Mennonite Heritage Centre received funding for this project in part from the Canadian Council of Archives and Heritage Canada to digitize materials in the Heritage Centre's collection related to this topic. For this reason most of the materials on this site come from the Mennonite Heritage Centre, Winnipeg (abbreviated as MHC. For other abbreviations see the bibliography under "For Teachers" tab). Extra research and gathering of materials was done to enhance the product. The purpose of the site is to tell the story of Canada's conscientious objectors, using primarily documents housed at the Mennonite Heritage Centre, Winnipeg so that the CO position will be honored and the readers will think about peace in their own lives.
Thank You.
The first thank you goes to the conscientious objectors who lived out their faith and chose alternative service. Thank you to the families and communities who supported these men. The second thank you goes to the great team whose various areas of expertise made this project possible. Thirdly thank you to the organizations and individuals whose financial support made this project possible. Special recognition goes to the Canadian Council of Archives and the Mennonite Heritage Centre for their financial support.
Content Contributors
| | |
| --- | --- |
| Research and writing | Peter Dueck |
| Research | Conrad Stoesz |
| Project manager | Conrad Stoesz |
| Web architecture | Grant Klassen |
| Graphic design | Lynette Wiebe |
| Educational consultant | Elsie Rempel |
| Historical consultants | Lawrence Klippenstein, Alf Redekopp |
| Communications consultant | Dan Dyck |
| Audio digitization | John C. Klassen |
| Audio editing, Video digitization | Grant Klassen |
| German – English translation | Edward Enns, Jake K. Wiens |
| Hard Questions answers | David Schroeder |
Reviewers
Sam Steiner, Connie Wiebe, Byron Rempel-Burkholder; Rockway Mennonite Collegiate, Kitchener, Ontario; Esther Epp-Tiessen, Edward Enns, Jake K. Wiens, Robert Crosland, Terry Schellenberg
Archival Collections Used


Mennonite Historical Society of Alberta


Centre for Mennonite Brethren Studies


Archives of the Mennonite Church USA, Goshen, Indiana.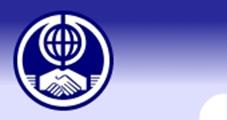 Evangelical Mennonite Conference Archives, Steinbach, Manitoba.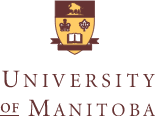 University of Manitoba Archives and Special Collections
Support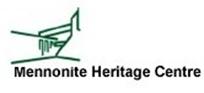 Manitoba Mennonite Historical Society
Awards
Alternative Service in the Second World War: Conscientious Objectors in Canada: 1939-1945 is the winner of 2 awards.
The Manitoba Library Association has named it "web site of the year" for 2005 because of its ..."quality, educational value and usefulness of the information it provides ..." "This nomination earned high praise for its ability to integrate history and culture into a thoughtful, educational and vibrant web site of interest for all ages".
The Association for Manitoba Archives has given the site an Outstanding Achievement Award stating: "This web site enhances the understanding of the role of archives and makes a significant contribution to Canadian history and culture." September 30, 2004.